Pampa High School
Class of 1973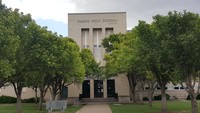 In Memory Of
Carl Dewayne Bright VIEW PROFILE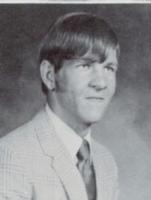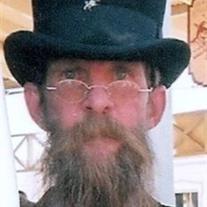 Carl Dewayne (Pappy or Tex) Bright
December 30, 1954 - December 4, 2010
Carl Dewayne (Pappy or Tex) Bright, 55, of Amarillo, TX., died Saturday, December the 4th, 2010. Mr. Bright was born December the 30th 1954 in Pampa, TX. to Charles Arlington Bright and Nina Grace Bright. He was the last of six children.

He attended Pampa schools from 1961 and graduated Pampa High School in 1973. After graduation he enlisted in the Navy. His first duty was aboard the USS Ranger from September '73 to December '73. In December '73 he was diagnosed with Hodgkins. After his release from the hospital, his assigned duty was on the USS Saratoga from 1975 to '76. In 1987 he attended Texas State Technical Institute and received his associate degree in commercial art and advertising in 1989. He endured thyroid cancer in1994 and prostate cancer in 2004.

Pappy always had an interest in western history and found his place in the spotlight by participating in a yearly re-enactment show where he accepted a role as an undertaker in Tombstone, AZ. His passion was an old west role, playing the Undertaker Digger O'doul. He volunteered at the Veterans Hospital in Amarillo, TX., where he was nominated Chaplain for Chapter 26 Disabled American Veterans. He also played as an extra in movies, and landed a role as an old prospector in the movie The Avenging Angels, with Tom Beringer.

A special Thanks to 3rd floor nurses station at the Veterans Hospital in Amarillo and all of Pappy's Biker friends, IAMBK.

Surviving relatives include wife Katherine Anne Bright; daughter, Shannon Gilmer of Wheeler, TX.; son, Brandon Simmons of Wheeler, TX.; granddaughter, Adley Erin Gilmer of Wheeler, TX.; stepdaughter, Heidi Henry of Amarillo, TX.; brother Floyd Dale Bright (Lois),of Fairview, IL.; brother, Bobby Joe Bright (Patsy) of Pampa, TX.; and sister Patricia Ann Demaroney (Morgan) of Rio Rancho, N.M.; his best friend and cousin Jackie Dean Shackelford (Joni) of Amarillo, TX.; a very special niece, Bonnie Louise Donahoo of Lubbock, TX.; Charles Lynn Watson of Pampa, TX.; and several nieces and nephews.

He was preceded in death by his father Charles Arlington Bright; his mother, Nina Grace Bright; a brother, Roy William Bright; a brother, Charles Nelson Bright; and a sister, Bonnie Faye Floyd.

Memorial services will be held at the Christian Heritage Church, 900 S. Nelson, Amarillo, TX. Sunday, December 19th at 2:00 PM, Pastor Burd and Dean Riveria presiding. We will be serving beans, fried potatoes, cornbread, and chocolate cake after the services. His last wishes were this dinner, taking his last ride on a motorcycle and spreading his ashes in Tombstone.
Click here to see Carl Dewayne's last Profile entry.