Pampa High School
Class of 1973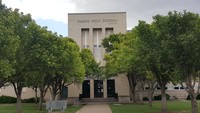 In Memory Of
Steve Clark VIEW PROFILE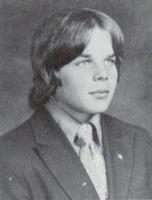 Steve Edward Clark
December 15, 1954 - June 30, 1992
PLAINVIEW - Sieve Edward Clark, 37, a former Pampa resident, died Tuesday, June 30, 1992. Ser­vices are set for 10 a.m. Saturday in College Heights Baptist Church with the Rev. Doug Gifford, pastor of Bethel Baptist Church, officiating. Burial will be in Parklawn Memorial Gardens by Lemons Funeral Home.
Mr. Clark was born on December 15, 1954, in Pilot Point and graduated in 1973 from Pampa High School. He and his wife were prior owners of Steve & Star's Styling Salon in Pampa. He attended Wayland Baptist University and was ordained as a Baptist minister. He had worked at Dorchester Refinery in Pampa from 1979 until 1983. He married Starlene Wallingsford on April 12, 1974, at Plainview.
Survivors include his wife; a son, Coby Clark of the home; and a sister, Sandra Clark of Pampa.
The family will be at 607 Wayland and requests memorials be made to Bethel Baptist Church building fund.
---
Former Pampan dies in wreck
Former Pampa resident Steve Edward Clark, 37, died Tuesday following a vehicle accident north of Lubbock, according to the Texas Department of Public Safety.
The accident occurred about 4:45 p.m. on Interstate 27 as Clark, of Plainview, was traveling in a Geo Prizm and collided with the back of a well-drilling truck stopped on the east shoulder.
Rescue personnel used the Jaws of Life to free Clark from his vehicle. He died Tuesday evening at University Medical Center.
The truck, owned by Fugro & McClelland, was traveling with a derrick truck to a job near Plainview when the collision occurred. The two trucks had pulled off the highway to check a problem with one of the trucks, company officials said.
Services for Clark have been set for 10 a.m. Saturday in Plainview.
The Pampa News - Thursday, July 2, 1992
http://hdl.handle.net/10605/338484 http://hdl.handle.net/20.500.12255/164290
Click here to see Steve's last Profile entry.