Pampa High School
Class of 1973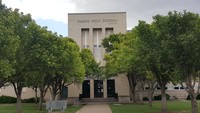 In Memory Of
Glen Davis VIEW PROFILE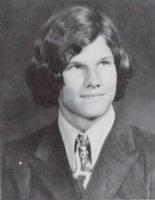 Maxwell Glen Davis
August 25, 1955 - December 26, 1988
Maxwell Glen Davis, 33, died Monday, December 26. His body has been donated to medical science. A memorial service is to be at 2 p.m. Wednesday in Carmichael-Whatley Colonial Chapel with James Baird officiating.

Mr. Davis was born in Pampa on August 25, 1955 to Jerry and Del Davis and was a lifelong resident of Pampa. He graduated from Pampa High School in 1973. He attended Southwest Texas State University in San Marcos He was a member of the First Baptist Church and was a cabinet maker.
He was preceded in death by a daughter, Evangeline Davis, in September.
Survivors include his wife, Valorie; one son, Stephen; one stepson, Damian Hood; his parents, Jerry Davis and Del Bradley; his stepmother, Mary Davis; his stepfather, Newt Bradley, all of Pampa; two sisters, Suzan Davis of Fort Worth and Sharon Davis of Austin; and his grandmothers, Hazel Buckley and Minnie Groves, both of Pampa.
The family requests memorials be to Hospice of Pampa or Don and Sybil Harrington Cancer Center of Amarillo. The family will be at 407 Red Deer St.
Pampa News, December 27, 1988

http://hdl.handle.net/10605/336377 http://hdl.handle.net/20.500.12255/158040
Click here to see Glen's last Profile entry.