Pampa High School
Class of 1973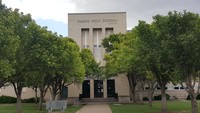 In Memory Of
Tony Ferrell VIEW PROFILE
Tony Ferr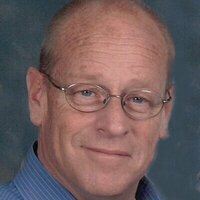 ell
December 1, 1954 - December 8, 2022
Tony Ferrell, 68, of Pampa, passed away on December 8, 2022, in Amarillo.
Services will be announced at a later date. Arrangements are under the direction of Carmichael-Whatley Funeral Directors and Crematory.
Tony was born on December 1, 1954 in Borger to Wilber and Nancy Ferrell. They moved to Pampa where he attended school. He graduated from Pampa High School in 1973. He worked in the oil and gas industry, construction, and for the US Postal Service.
He was very interested in history and enjoyed researching his family tree. He also found carpentry to be very enjoyable. He will be remembered fondly for being the neighborhood dad and sharing his wisdom with others.
Tony was very active and present in his son's lives. He took pride in coaching their little league teams and taking them on adventures. They loved their trips to historical places such as Dodge City, Kansas and The St. James Hotel in Cimarron, New Mexico. Outdoor excursions like snowboarding were also frequent trips they took together.
He was preceded in death by his parents; a brother, Kyrle Ferrell.
Tony is survived by two sons, Ryan Ferrell, and Reid Ferrell and Megan of Pampa, all of Pampa; two brothers, Jerry Ferrell and wife Deborah, and David Ferrell and wife Lynn, all of Pampa; four grandchildren, Nathan, Natalea, Ashton, and Zoie; three nephews, Jeremy Ferrell and wife Amanda, Brett Ferrell and wife Lindsay, and Jay Ferrell and wife Marianne; great nieces and nephews, Mya, Taylor, Landry, Lincoln, Leyton, and Lawson.
https://www.carmichael-whatley.com/obituary/tony-ferrell?fh_id=14693
Click here to see Tony's last Profile entry.