Pampa High School
Class of 1973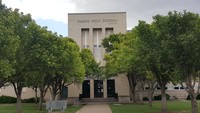 In Memory Of
Bart Gooch VIEW PROFILE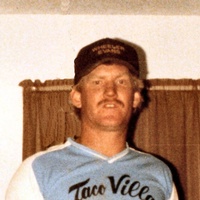 Bart Gooch
July 2, 1955 - August 6, 2017
Bart Gooch, 62, of Skellytown, passed away, Sunday, August 6, 2017 in Skellytown.
There are no services scheduled at this time. Cremation arrangements are under the direction of Carmichael-Whatley Funeral Directors.
Mr. Gooch was born July 2, 1955 in Pampa to Lloyd and Marion Gooch. He graduated from Pampa High School in 1973. Bart enlisted in the U.S. Navy in 1974 and was honorably discharged in 1978. He continued his service in the U. S. Naval Reserve until 1980. After serving his country, he moved to Amarillo where he was a diesel mechanic and later a fireman. Bart moved to Pampa and worked for Malcolm Hinkle as a plumber until he received his master plumber license and started Bart Gooch Plumbing. He married Debbie Davis on June 18, 2005 in Skellytown. For the last several years he remodeled bathrooms in the area. Bart loved fishing and woodworking.
He was preceded in death by a sister, Becky Fewell.
Survivors include his wife, Debbie Gooch of Pampa; five daughters, Kimberly Thompson and husband Rich of Silt, Colorado, Tiffany Lauer, Lacey Rozier and husband Martin, Andrea Herring and husband Thomas, all of Pampa, and Brittany Leadingham and husband Cody of Ashland, Kentucky; a son, Levi Lauer and wife Rikki of Pampa; a sister, Kimberley Davis and husband John of Mauriceville; a niece, Cassie Feo of Pampa; 2 nephews, Steven Fewell of Waco, and Caleb Davis of Mauriceville; 13 grandchildren and 3 great grandchildren.
Memorials may be made to the VFW Post 1657, PO Box 2684, Pampa, Texas 79066-2684.
Click here to see Bart's last Profile entry.