Pampa High School
Class of 1973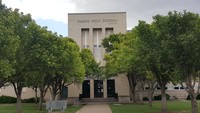 In Memory Of
Larry Johnson VIEW PROFILE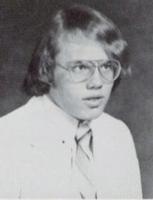 Larry Earl Johnson
March 31, 1955 - April 24, 1982
Larry attended Panhandle State University in Guymon, Oklahoma. While in college, he served as President of Student Senate, Vice President of Student Association, President of Fellowship of Christian Athletes, Vice President of "O" Club, President of North Hall and President of the Senior Class. He received a lifetime membership in "O" Club. He was a member of Alpha Chi honor society. He received the Tom Shaef Memorial Football Award two years. Larry was listed in Who's Who in Academic All-American in 1976. After receiving his degree, Larry took a job at Guymon High School in Oklahoma. He taught History and Social Studies along with coaching football for five years. He also coached the girls golf team for three years taking them to the state play-offs each year. He sponsored the High School Fellowship of Christian Athletes for five years. Larry received his minister's license from the Texas Conference of the Advent Christian Church in 1979. He died in a car accident on April 24, 1982.
His parents were Orval Lavern and Violet Jeane Johnson.
Funeral arrangements were made by Carmichael-Whatley. He is buried in Memory Gardens Cemetery in Pampa.
Click here to see Larry's last Profile entry.