Pampa High School
Class of 1973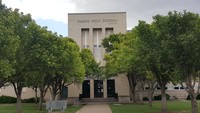 In Memory Of
Billie Lemons VIEW PROFILE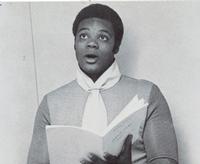 Billie Wayne Lemons
Billie Wayne Lemons, 53, of Lubbock, passed away Sunday, Oct. 12, 2008. He was born in Tyler. His hometown is Pampa, where he graduated from Pampa High School in 1973. His attended Texas A&M University from 1973-1977, studied Psychology and Sociology, received football scholarship; made 2nd team All-Southwest Conference, two years Honorable Mention All-American, Southwestern Conference Champions 1976 and played professional football for the Cleveland Browns in 1977.
Bro. Billie became a Certified Para-Professional while working with physical and mentally handicapped children who had violent tendencies. These children attended the Borger and Pampa schools. Billie was baptized into the Lord at the age of 8. He was called to the Ministry in 1972 while still attending high school. He was very active in a ministry called, "Aggies for Christ," while attending Texas A&M University, he went on several mission trips including Hawaii, Thailand and Japan. Billie attended the Sunset International Biblical Institute from 1978-1981. Billie was a Minister for 33 years. At the time of his death he was the pulpit Minister/ Evangelist at 20th and Birch Church of Christ in Lubbock. He came from a line of ministers. His father, Wayne Lemons has been preaching for 47 years and is presently preaching in Plainview and his brother, Frankie has been preaching for 13 years. Billie is married to his best friend and sister in Christ, Janet Lemons. Janet is a Certified Pharmacy Technician and has just received her bachelor's degree in Social Work. She is currently working at the Children's Home as a Child Home Developer/Recruiter of foster care and adoption. Billie and Janet are the proud parents of two sons, Devin and Kolin. Billie and Janet adopted their 2nd son, Kolin Brett on Oct. 28, 2005, who is now three years old. Billie was employed with the Children's Home of Lubbock. Billie and Janet were caretakers (house parents) of 14 children in a therapeutic cottage over a period of two years and later was asked to help start and become house parents of a new ministry, which was to mentor and teach parenting skills to teenage mothers.
He is survived by his wife, Janet Lemons; two sons, Devin Lemons (Nicole) and Kolin Lemons; one daughter, Charles Johnson; two grandsons, Gabriel and Christopher; his parents, Wayne H. and Verlene Lemons; one brother, Frankie L. Lemons (Dora); father and mother-in-law, Jessie and Dorothy Conaway; one sister-in-law, Nina Anderson; three brother-in-laws, Johnnie Collins, Earnest Collins and Jessie Conaway, Jr.; and a host of other relatives and friends.
Memorial services will be 11 a.m. Friday, Oct. 17, 2008, at Broadway Church of Christ. Burial will follow at City of Lubbock under the direction of Griffin Mortuary.
Click here to see Billie's last Profile entry.