Pampa High School
Class of 1973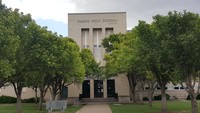 In Memory Of
Charlotte Ratliff (Trowbridge) VIEW PROFILE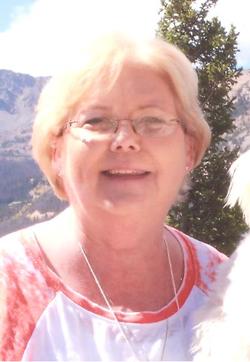 Charlotte Lynn Ratliff Trowbridge
December 22, 1954 - October 19, 2018
Charlotte Lynn Ratliff Trowbridge, 63, was born December 22, 1954 to Flo Dare Ratliff in Salene, Michigan. Charlotte passed from this life to continue her heavenly journey on October 19, 2018.
As a young girl, Charlotte lived in Pikeville, KY before moving with her family to Pampa, TX where she graduated high school in 1973. After graduation, Charlotte moved to Yukon, Oklahoma, where she spent the remainder of her life. She married her best friend and love of her life, Robert Trowbridge on February 14, 1989 and in total their union was 31 years, 8 months, and 5 days strong.
Charlotte was preceded in death by her Grandmother, Mary Vada Hampton Blackburn, her Aunt Nancy Joyce Blackburn, her Uncle Winter Everett "Glabe" Blackburn, her Mother Flo Dare Ratliff, her Father-in-law Madison B. "Mac" Trowbridge and her much beloved grand-dog Kaymin.
Charlotte leaves her memory and legacy of love to husband Robert Trowbridge and fur-baby Toby, of the home. "Her Girls" Daughters, Allison Jones, Yukon, OK and Leslie Adams (husband Wesley Adams), Muskogee, OK; Stepson, Christopher Trowbridge, Edmond, OK; Sisters, Jenny Dorman (husband Richard Dorman), Yukon, OK; Mary Duke, Yukon, OK; and Mother-in-law Atha Trowbridge of Carny, OK. Charlotte is also survived by 4 sisters-in-law, 2 brothers-in-law, 13 nieces, 12 nephews, and 25 great nieces and nephews. Charlotte will be remembered by a multitude of extended family, friends, and co-workers.
Charlotte lived life passionately. Whether preparing good food for her family or catering a meal for 500 guests, nothing was created without careful thought and attention to detail. She loved to craft, and aside from sewing, could pretty much make anything and everything. In her own words she would say, "You know what? I bet we could make that," and more often than not that is exactly what she did. Charlotte loved fiercely and forgave quickly. She understood the true meaning of loyalty, kindness and unconditional love. She fostered an atmosphere of acceptance and inclusion all around her. She never met a stranger and always had a seat at her table for everyone. Charlotte was passionate about "paying it forward" and spent a great majority of her time taking care of others. She loved basketball and cheering LOUD for her OKC Thunder, shopping with the girls, traveling with her family and napping on the couch with her puppy. Charlotte was truly an example of how we should all love one another and will be greatly missed.
Charlotte worked for Integris Canadian Valley Hospital for 17 years as Registration and Admissions Director and then as Gift Shop Business and Volunteer Coordinator. Her commitment and loyalty to her employer, team members, and co-workers shined through in everything she did. Charlotte's family would ask that donations be made in her memory to Integris Foundation ICVH Volunteer Services, in lieu of food, supplies, or gifts.
A celebration of life will be held in Charlotte's honor on Friday, October 26, 2018 at 2:01 pm, at Christ's Church of Yukon in Yukon, Oklahoma.
http://yandaandsonfuneralhome.com/memsol.cgi?page=services&user_id=2144085
Click here to see Charlotte's last Profile entry.