Pampa High School
Class of 1973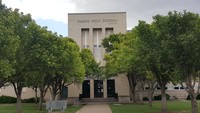 In Memory Of
Sheila Rutledge VIEW PROFILE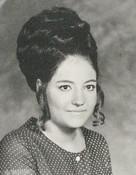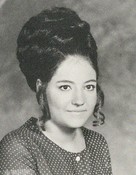 Sheila Renee Rutledge
ugust 29, 1955 - May 20, 1973
Services for Miss Shelia Renee Rutledge, 17, daughter of Mrs. Pat Rutledge of Canyon are set for Tuesday 2 p. m. at Carmichael-Whatley Colonial Chapel. Rev. Bill Foil, pastor of First Baptist Church in Canyon, and Rev. Claude Cone, pastor of First Baptist Church in Pampa, will officiate. Burial will be in Fairview Cemetery.
Miss Rutledge died at 1:20 a.m. Sunday at Brackenridge Hospital in Austin of injuries suffered in a motorcycle accident on May 13th.
She had graduated from Pampa High School in 1972 and recently completed her freshman year at Texas Tech in Lubbock. She was a member of the Pampa First Baptist Church. She was born Aug 29, 1955 to Billy Paul and Patsy Nell Atkinson Rutledge in Amarillo.
Sheila is preceded in death by her father; her grandfather, Bruce Atkinson; and her grandmother, Virdia May Rutledge.
Survivors include her mother; two brothers, Timothy and Kevin, both of the home; and grandparents, Ettie Lee Atkinson and Thomas Edgar Rutledge, both of Childress.
https://www.findagrave.com/memorial/139313084/sheila-renee-rutledge?_gl=1*c3ei3t*_gcl_aw*R0NMLjE2OTAyODczNjkuQ2owS0NRanc1ZjJsQmhDa0FSSXNBSGVUdmxqLV9ta
Click here to see Sheila's last Profile entry.