Pampa High School
Class of 1973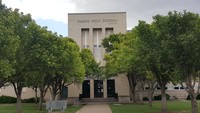 In Memory Of
Russell Seely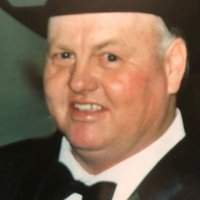 Russell Seely, Jr.
July 6, 1955 — January 27, 2020
Russell Seely, Jr., 64 of Pampa, passed away January 27, 2020 in Pampa.
Services will be 10:00 AM Saturday, February 1, 2020 at Fellowship Baptist Church, with Pastor Joel Osborne, officiating. Burial will follow at Memory Gardens Cemetery under the direction of Carmichael-Whatley Funeral Directors.
Russell was born July 6, 1955 in Pampa to Wynona and Russell Seely, Sr. He was a lifetime resident of Gray County and graduated from Pampa High School in 1974 (Note: Russell is on the Class of '73 Commencement Roll). He attended Clarendon College and later entered the workforce in the welding industry, working as a pipeline welder to help support his RODEO habit. Russell was a lifelong cowboy who loved his horses and the cowboy way of life.
He was a member of Fellowship Baptist Church. He will be remembered as a loving father, grandfather, son, brother and friend.
Survivors include a son, Craig Seely and wife Susan Hall of Lefors; a daughter, Melody Mullen and husband Todd of Lubbock; parents, Wynona and Russell, Sr., of Pampa; three grandchildren, Brody Seely of Lefors, Tristan Seely of Sulphur, Louisiana, and Bailee Mullen of Lubbock; two brothers, Phillip Seely and wife Debby of Corpus Christi and Stephen Seely and wife Tarra of Amarillo; and by his cousin/brother, Conrad Orndoff. Russell was preceded in death by a brother, Michael Seely in 1985.
Memorials may be given to Cal Farley's Boys Ranch, PO Box 1980, Amarillo, Texas 79174-0001; or Lefors Volunteer Fire Department, PO Box 361, Lefors, Texas 79054.
The family will receive friends from 6:00-7:00 PM, Friday, January 31, 2020 at the funeral home.
https://www.carmichael-whatley.com/obituaries/russell-seely-jr