Pampa High School
Class of 1973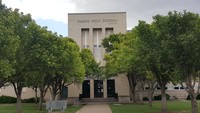 In Memory Of
Debe Shouse VIEW PROFILE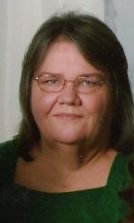 Debra K. Shouse
January 2, 1955 – October 12, 2011
A memorial service for Debra K. Shouse of Lindsay will be held on Saturday October 22, 2011 at 3:00 PM at the J.M. Lindsay Park in Lindsay, Texas. The Rev. Chris Everson will be officiating.

Debra was born on January 2, 1955 in Pampa, Texas to Howard and Vernice Hulsey Shouse. She died on October 12, 2011 at Denton Regional Medical Center.

She was a graduate of Pampa High School and graduated from NCTC in 1998 with an LVN certificate. She was an employee of the Denton State School for 10 years. She loved her family very deeply and enjoyed gardening.

She is survived by her daughters and sons-in-law Jessie Noble and William Cotton, Kara and Triston Case, and Candice and Lariat Gartman; her brother and sister-in-law Billy and Cristy Shouse; her grandchildren Liam, Asher, Rhiannon, Zoey, Bailey, Joshua, and Isabelle; many nieces and nephews and great nieces and nephews.

She is preceded in death by her parents and her brother Michael Shouse.

Memorial contributions can be made to PO Box 126, Gainesville or can be made at the memorial services.
Click here to see Debe's last Profile entry.