Pampa High School
Class of 1973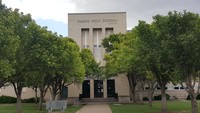 In Memory Of
James (Bubba) Stevens VIEW PROFILE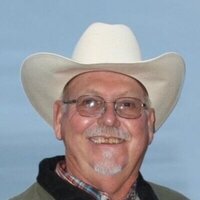 Bubba Stevens
March 10, 1955 - January 14, 2021
Bubba Stevens, 65, of Pampa passed away on Thursday, January 14, 2021 in Pampa.
Graveside services will be 11:00 AM Monday, January 18, 2021 at Memory Gardens Cemetery with Rev. Norman Rushing, pastor of Central Baptist Church, officiating. Arrangements are under the direction of Carmichael-Whatley Funeral Directors.
James C. "Bubba" Stevens was born March 10, 1955 in Salinas, California to Jim and JoAnn Stevens. He graduated from Pampa High School in 1973. Soon after high school he went to work for Wayne Brooks at B&G Electric and in 1990 he started Stevens Electric. He owned and operated the business for over 31 years and was currently working until his death. His family was so important to him and he loved each one dearly. His hobbies included playing horseshoes, backyard bar-b-ques, and watching old westerns. He took great pride in his yard and could spend hours picking weeds. Bubba enjoyed golf, especially when he caddied for his grandson, Slayde, at tournaments. Of all the things he loved, being a Papa to Slayde and Blake gave him the most joy. Bubba had many friends and was always willing to help any of them. He had an easy going, simple personality and could talk to just about anyone about anything.
He is preceded in death by his father, Jim Stevens, and his mother JoAnn Keller.
He is survived by his daughter, Alex Stevens of Pampa; 2 sons, Heath Stevens and wife Reaghan of Amarillo and Brandon Stevens of Pampa; sister, Sherry Tyrrell and husband Gary of Pampa; brother, Mike Stevens and wife Tonya of Leander; 2 grandchildren, Slayde Stevens and Blake Stevens both of Amarillo; and his lifelong best friend, Jimmy Baggett of Pampa.
Memorials can be made to a favorite charity.
https://www.carmichael-whatley.com/obituary/bubba-stevens?fh_id=14693
Click here to see James (Bubba)'s last Profile entry.