Pampa High School
Class of 1973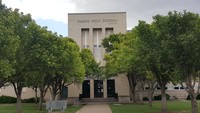 In Memory Of
Lynn Walker (Turner) VIEW PROFILE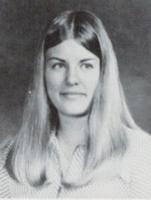 Lelia Lynn Walker Turner
August 9, 1955 - January 25, 1999
BRISTOW, OK. — Lynn Turner, 43, a former Pampa resident, died Monday, Jan. 25, 1999. Services will be at 2 p.m. Thursday in First Baptist Church in Pampa with the Rev John Glover, associate pastor, and the Rev. Melvin Harris, pastor of Priest Park Church of God in Pampa, officiating. Burial will be in Fairview Cemetery in Pampa under the direction of Carmichael-Whatley Funeral Directors of Pampa.
Mrs. Turner was born Aug. 9, 1955, at Amarillo. She graduated from Pampa High School in 1973 and attended Hardin-Simmons University in Abilene for one year. She was a longtime Pampa resident prior to moving to Bristow in March of 1998. She married David Paul Turner on July 28, 1973.
She was a legal secretary in Pampa for six years and had been secretary for First Baptist Church in Bristow for the past 10 months. She was a member of First Baptist Church of Bristow and belonged to First Baptist Church of Pampa for many years, serving as a Sunday school teacher. She was a member of the church choir and of the Ladies Vocal Ensemble. She directed the children's choir and played handbells. She was also stage manager of the Pampa Elementary Chorus musicals for several years.
She was preceded in death by two step-fathers, R. Z. Ford and Ray Walker.
Survivors include her husband, David, of the home, two daughters, Jaclyn Gail Turner, of the home, and Carson Beth Turner of Shawnee, OK, her mother, Anita Ford of Bristow, OK; her father, NoeI Martin, her step-mother, Gladys Walker of Amarillo; a brother, Charles Walker of Amarillo, and two sisters, Raynita Aud of Carmi, IL, and Renee Lincoln of Amarillo.
The family will be at 2223 Charles in Pampa.
http://hdl.handle.net/10605/340891 http://hdl.handle.net/20.500.12255/165901
Click here to see Lynn's last Profile entry.