Pampa High School
Class of 1973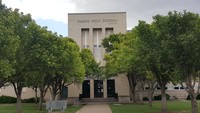 In Memory Of
Eddy Williams VIEW PROFILE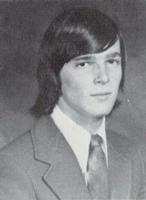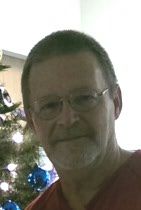 Edward Ray 'Eddy' Williams
March 28, 1955 - September 6, 2015
Edward Ray "Eddy" Williams, 60, of Pampa, died Sept. 6, 2015, in Pampa.
Memorial services will be held at a later date. Cremation arrangements are under the direction of Carmichael-Whatley Funeral Directors.
Eddy was born March 28, 1955, in Pampa where he was a lifelong resident. He graduated from Pampa High School in 1973.
Eddy was very artistic. He loved painting business signs and was a skilled carpenter. He could make anything he set his mind to.
The last few years of his life, Eddy was devout in reading the bible. He read it from cover to cover along with many devotionals. He could quote scriptures and knew exactly where to find them.
He was preceded in death by his father, Ray Williams in 1994; a brother, Nick Williams in 2005; and his mother, Barbara Williams Calloway in 2010.
Survivors include two sons, Chad Williams and wife Carissa of Edmond, Okla., and Aaron Baird of Pampa; a daughter, Amy McElyea and husband John T. of Amarillo; a sister, Terry Lemons of Pampa; a brother, Rob Williams and wife Judy of Amarillo; and six grandchildren.
As He Promised, He Will Do
"Let not your hearts be troubled. Believe in God; believe also in Me. In My Father's house are many rooms. If it were not so, would I have told you that I go to prepare a place for you? And if I go and prepare a place for you, I will come again and will take you to Myself, that where I am you may be also. And you know the way to where I am going." - John 14:1-4
http://www.thepampanews.com/obituaries/article_e2a66064-572d-11e5-80f2-67b815e02a41.html
Click here to see Eddy's last Profile entry.