Pampa High School
Class of 1973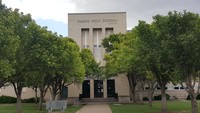 In Memory Of
Billy McKeen VIEW PROFILE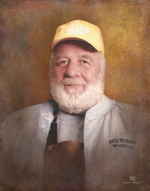 Billy Emmett McKeen
June 30, 1954 - April 19, 2019
Billy McKeen, 64, of Pampa, passed away surrounded by his family on the evening of Friday, April 19, 2019 in Amarillo. He entered this life on June 30, 1954 in Pampa to Emmett and Rheba McKeen.
Billy was a lifelong resident of Pampa and began working as a mechanic at the young age of 10 and went on to be a welder for the next 35 years. Billy was a hard worker and "Jack-of-all-trades" and his talent knew no bounds when it came to any job that came his way. He knew everyone in town and his house had a 24/7 open door policy, anyone was welcomed with a kind face and warm smile. He loved his kids more than anything in the world and would do anything for them, he gained many other "children" along the way because of his loving personality and big heart. In his spare time, Billy loved to watch TV and go camping as long as he didn't have to fish. He was a spontaneous, ornery man who loved practical jokes and making everyone laugh. His life was so full of fun times and good memories that you would need to write a book to cover it all. Billy will be deeply missed by all who knew him.
He is preceded in death by his parents; great-nephew, James Wade "JW" Browning and brother-in-law, James Ledford.
Those left behind to cherish a lifetime of memories are his girlfriend, Brenda Morris of Pampa; two sons, Josh Hulsey and wife Heather of Wichita, Kansas, Joe Crotwell of Pampa; one daughter, Misty Frink and husband Dwaine of Skellytown; one sister, Patsy Ledford of Lefors; four grandchildren, Cassie Sinku and husband Brandon, Tyler Hulsey, Chance Hulsey, Odessa Hulsey; five nieces and nephews, Jay Ledford, Diana Crotwell, Angela Browning, Jamie Ledford and Jeff Mayfield and wife Sky.
Celebration of Life Graveside Services are scheduled for 2:00 pm on Tuesday, April 23, 2019 at Memory Gardens Cemetery. The family has entrusted the care of their loved one to Winegeart Funeral Home.
Click here to see Billy's last Profile entry.