Pampa High School
Class of 1973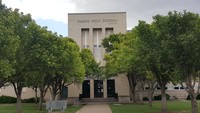 In Memory Of
Sherry Warren (Olson) VIEW PROFILE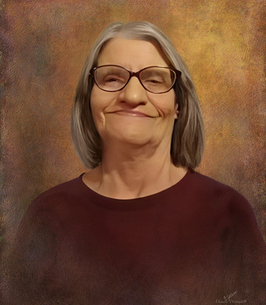 Sherry Lynn Warren Olson
April 16, 1955 - September 13, 2022
Sherry Lynn Olson, 67 years of age, a lifelong resident of Pampa, Texas, peacefully passed away while sleeping on Tuesday, September 13, 2022, at her home. She blessed her parents, BW and Dell Warren with her arrival on April 16, 1955.

Having been born and raised in Pampa, Sherry was a proud Pampa Harvester and graduated with the Class of '73'. Full of compassion and very devoted to her work, she truly bore a servant's heart that was evident in her 30 years of service as a home health provider.

With family being the center of her world, she anticipated holiday gatherings and loved being surrounded by them. In her own quiet way, she took great joy in observing the generations interacting with one another while taking comfort in knowing the love shared amongst them.

She found inspiration through her church family and solace in her daily word search puzzles. Her heart of gold and love of family will be greatly missed by all who loved her.

Anxiously awaiting her arrival with open arms, she was greeted into heaven by her daddy.

Left to remember her loving nature are her mother, Dell Warren of Pampa; two children, Julie Cain and husband Ted, Kyle Olson all of Duncan, OK; sister, Debbie Hill and husband Aaron of Pampa; three grandchildren, Kaleb Born, Dakota David, Courtney David; two great-grandchildren, Alan Born, Alexis Born all of Duncan, Ok; niece, Jennifer Montgomery and husband Jerimiah of Pampa, nephew, Jeremy Hill and wife Jenifer of White Deer and several extended family as well as numerous close friends.

Celebration of Life Memorial Services are scheduled for 2:00 p.m., Saturday, September 17th, 2022, at Kentucky Avenue Church of Christ with Pastor Scott Futrell officiating. The family has entrusted the cremation care of their loved one to Winegeart Funeral Home.

For those who wish to make a donation in honor of Sherry, the family suggests they be made to Kentucky Avenue Church of Christ, 1612 W Kentucky Ave, Pampa, TX 79065 or to the Alzheimer's Association of the Panhandle, PO Box 52405, Amarillo, TX 79159.

To send flowers to the family or plant a tree in memory of Sherry Lynn Olson (Warren), please visit our Heartfelt Sympathies Store.
https://memorials.winegeartfuneral.com/Olson-Sherry/5022688/
Click here to see Sherry's last Profile entry.