Pampa High School
Class of 1973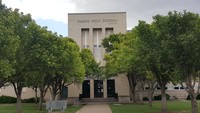 In Memory Of
Sammy Laury VIEW PROFILE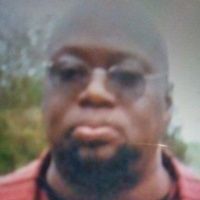 Sammy Ray Laury
September 06, 1952 - March 15, 2019
Sammy Ray Laury, 66, of Pampa, passed away March 15, 2019 in Amarillo.
Services will be 10:00 AM Saturday, March 23, 2019, at Carmichael-Whatley Colonial Chapel, with Elder Frankie Lemons of Mary Ellen & Harvester Church of Christ, officiating. Burial will follow in Fairview Cemetery under the direction of Carmichael-Whatley Funeral Directors.
Sammy was born September 6, 1952 in Stamford to Sam and Ellen Rice Laury. He was baptized at an early age and had accepted God as his Lord and Savior. Sammy lived in several places; Dallas, Hamlin, Lovington, New Mexico, and moved to Pampa in 1968 where he went to Pampa High School, graduating in 1973. After graduation, he worked for Flint Oilfield & Pipeline for 10 years. Sammy then moved to Amarillo where he worked for Panhandle Containers for 25 years, retiring in 2010.
Sammy was preceded in death by his son, Sammy Ray Laury, Jr.; his father, Sam Laury; his grandfather, Earnest Turner; his grandson, Andrew H. Laury; a nephew, Previn D. Lenford; his father-in-law, David Caldwell, Sr.; his mother-in-law, Helen Caldwell; and a stepbrother, Charles Ray Sparks.
He leaves to mourn his passing, his mother, Ellen D. Laury of Baytown; seven sisters, Sharon Andrews and husband David of Baytown, Cathy Laury Moon of Dallas, Joyce Laury of Amarillo, Renda Johnson of Channelview, Vickie Sutherland and husband Anthony of The Woodlands, Regina Dews and husband Charles of Tyler, and Onis Jackson of Houston; a brother, Travis G. Laury of Amarillo; a stepbrother, Ronald Baker and wife Gwendolyn of Stamford; his special lady friend, Karen Clardy of Amarillo; special friends, Mary Asberry of Amarillo, Evelyn Lemons of College Station, Danny Nickleberry of Amarillo, Jerry Norman and wife Vicki of Borger, Herbert Wilbon of San Antonio, and Aretha Williams of Arlington; 7 grandchildren, four great grandchildren; and a host of nieces, nephews, cousins, aunts, uncles and many friends.
The family wishes to give a special thanks to Texas Oncology and BSA staff for their kindness and wonderful care that each and every staff member gave Sammy during his illness.
The family will receive friends from 9:00-10:00 AM Saturday at the funeral home, just prior to the funeral service.
Published by Carmichael/Whatley Funeral Directors, Tuesday, March 19, 2019
Click here to see Sammy's last Profile entry.